Welcome to Lanka Veranda in Unawatuna
This complex has originally been built by two brothers as a holiday accommodation for their families, and consists of three bungalows. Secluded just behind the Nor Lanka Hotel, at just 150 meters' distance from the beach, the walled property with its nicely landscaped garden provides you with plenty of privacy.
Each villa has its own veranda, a comfortable room with ventilator & airconditioning and a bathroom with hot/cold water. The upper terrace and the kitchen (picture on the left) can be used by all guests and may contribute to a pleasant, relaxing stay. With these extra facilities, we aim to provide extra comfort especially for families with children or small groups.
Ideal location
It takes one and a half hours to drive from the capital city of Colombo to Unawatuna, a fisherman's village, well known for its beautiful wide bay. The large golden beach is protected from the sea by a natural reef. The restaurants in the village offer a variety of local and international dishes.
Unawatuna can be an excellent starting point if you want to go on a day trip or travel around the island. Galle, a fortified city with a rich colonial past, is only a few miles away.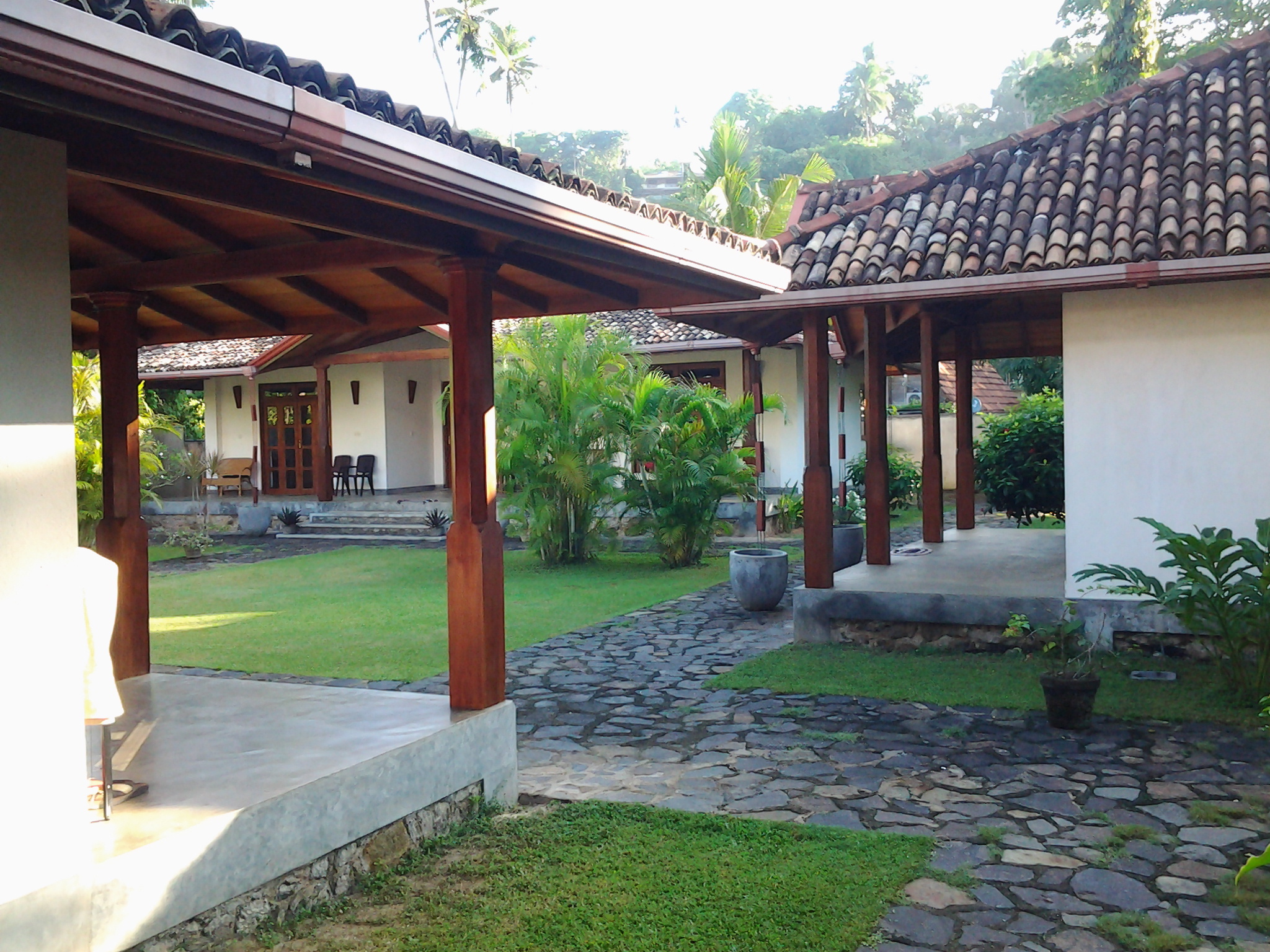 Quality & price
Lanka Veranda is placed under Norwegian-Srilankan management which provides a constant professional quality. The room rates vary from $40 to $70, depending on your stay in the low or high season.

In total, there's 4 bedrooms available, making the maximum amount of guests 8. Excellent WiFi is available throughout the venue.
CONTACT US
CONTACT US
Would you like to receive more information about Lanka Veranda, or would you like to make a reservation? Please get in touch with us, and we'll get back to you as soon as possible.

The communication takes place directly with Nor Lanka, which is responsible for the management of our villas.